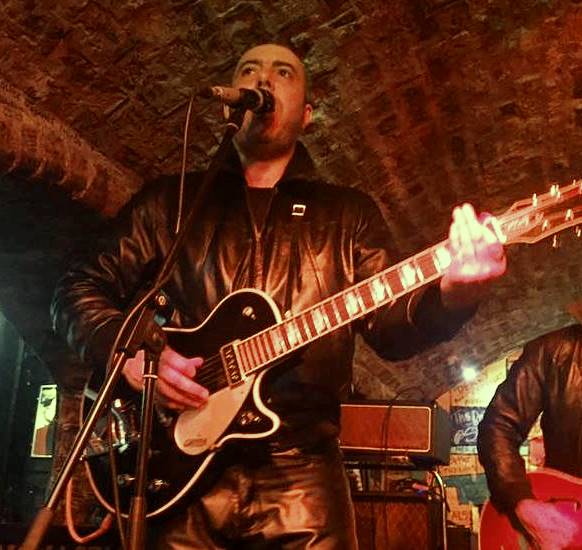 Guitar/Vocals
Rui got his first guitar at the age of 3 but didn't start playing until he was 9. His first live performance was in his school church band at the age of 12.
Starting in the 1990's, Rui started playing originals with some friends in a heavy rock garage band. By the end of the decade, he was playing in cover bands which included KISS tribute – Almost Human – as well as other bands covering 50's to 90's rock, alongside current members of BackBeat. Ongoing side projects include The Greasy Kings, a tribute to Creedence Clearwater Revival.
Alongside the Beatles, some of Rui's favourite artists include KISS, The Eagles, Creedence Clearwater Revival, Elvis Presley, Fleetwood Mac, Pink Floyd and Jewel. His favourite guitarists are George Harrison, Ace Frehley, Eddie Van Halen and Nuno Bettencourt.
Trivia – Did you know that Rui appears in the KISS Alive Symphony concert dvd? (Hint – look for the purple headband during Rock 'n' Roll All Nite!)