'Beaver' Radio Knobs
As many of you Beatle aficionados will know in mid 1961 John Lennon replaced the Kaufman tailpiece on his 325 Rickenbacker and replaced in with a Bigsby vibrato. According to Chris Huston (of The Undertakers) who helped him put on the Bigsby, John also put new control knobs on the Ric. Here is an account from Chris of what happened on the day:
John and I went to a small hi-fi/radio shop on Whitechapel, just up the road from Hessey's, right after we put the Bigsby on his guitar. The shop was called Beaver Radio and the knobs in question were in the window of the store, along with a whole lot of other radio-type knobs, all wired to a piece of peg-board. John picked them out and the whole episode was over in five minutes. Now everything to do with that day – the Bigsby and the knobs – has become larger-than-life!!!
These knobs are now often referred to as 'Beaver' Radio knobs and are sought after by individuals wanting to customise their guitars. The knobs originally purchased by Lennon were the same as those use on Ever Ready portable radios. It is widely believed that Lennon purchased the dark brown coloured ones which would mean they were the same as those used on the Ever Ready Sky Casket.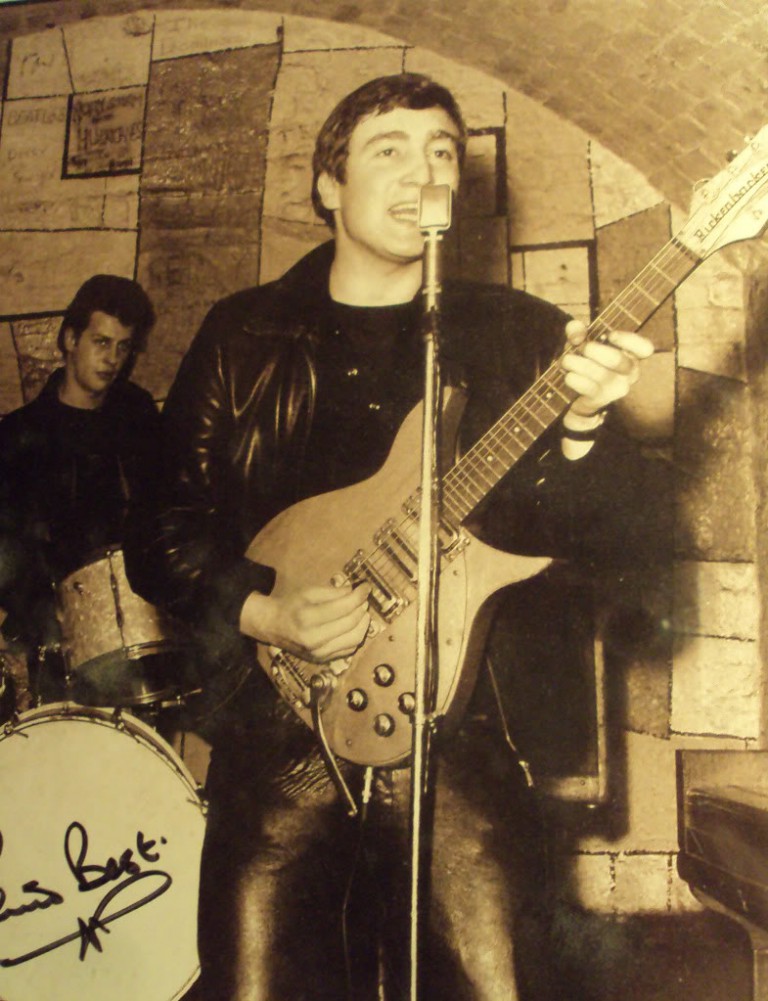 As the source for these knobs is fast drying up, Duncan thought it might be a good idea to produce a replica so individuals could customise their guitars without having to scour the world.
Here is the result below: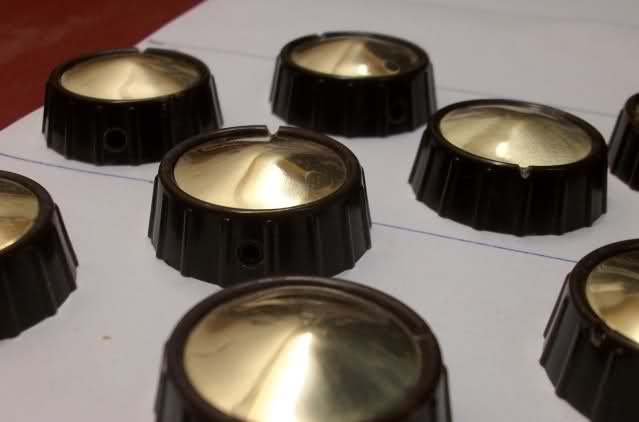 If you would like a set of these, please send a message through the Contact page of this site.